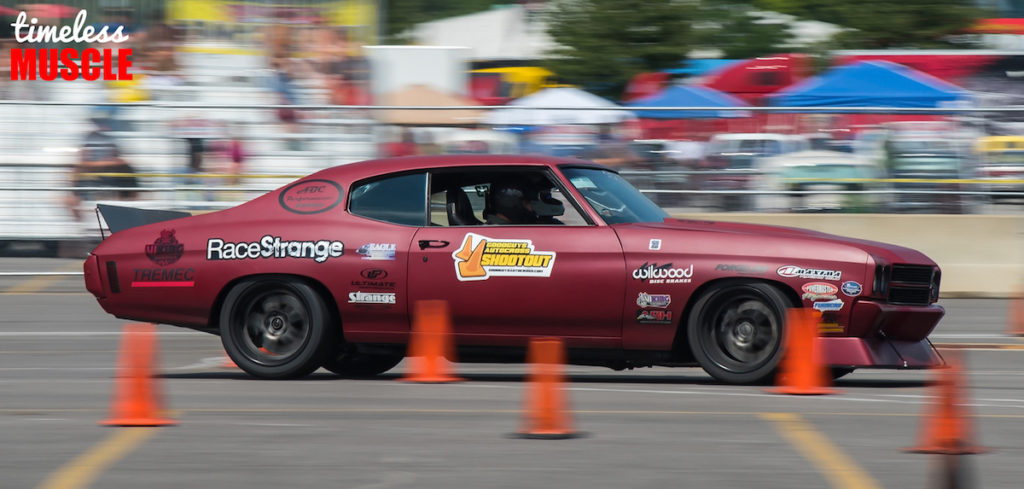 Photos by: Scott Schwartz
The 20th Annual Goodguys PPG Nationals Was a Big One!
Bringing in some of the finest examples of machinery anywhere in the Midwest, the 20th Annual PPG Nationals in Columbus, Ohio is one of the premier events of its type. Featuring hardware from the early days of hot-rodding, all the way up to the classic Detroit muscle cars of the early 1970s (1972, to be exact), any Goodguys event is the place to be!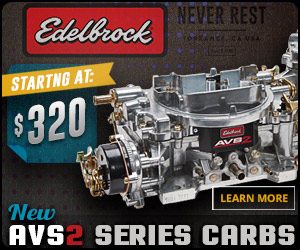 We just so happen to be fortunate enough to live close to Columbus to experience it, firsthand.
This year brought out some particularly interesting entries, however, including an LS9 powered '71 Camaro from GAP Racing, a '69 Camaro from the Ringbrothers, track-ready autocross contenders from Detroit Speed and Speedway Motors, and the top echelon of the hottest builds out there.
A main attraction at the event is the Goodguys autocross course, which is open to late-model vehicles as well, including modern Camaro, Mustangs, Challengers and the like. We may have even see a newer C7 Corvette and a CTS-V out there as well. But it's not jkust a car show with an autocross attached to it; there are over 100 top-quality vendors, a swap meet, a car corral, fun, food and an overall family-friendly atmosphere that will help ignite that spark in the next generation hot-rodder!
To add to the excitement, Goodguys has finally decided to extend the long-running 1972 model year cutoff for attendees, to 1987 — which is great news for those of us with the IROC-Z Camaro, 5.0 Mustangs and Buick Grand Nationals!
For the complete rundown on the results of the show, see the breakdown below, and for more info n Goodguys events in general, be sure to head over to their website, HERE. See you next year!
Special Awards
First
Last
City, State
Car
2017 Street Rod of the Year

(Sponsored by Classic Instrument)

George
Poteet
Memphis, TN
1932 Ford Sedan
2017 Street Machine of the Year

(Sponsored by PPG)

John
Wilkus
Lakeville, MN
1969 Camaro
2017 Street Rod of the Year Finalist

(Sponsored by Classic Instrument)

Tim & Kim
Wilson
Poteau, OK
1932 Ford
2017 Street Rod of the Year Finalist

(Sponsored by Classic Instrument)

Sonny
Freeman
Lafayette, LA
1933 Ford 3 Window
2017 Street Rod of the Year Finalist

(Sponsored by Classic Instrument)

Mike & Pat
Markin
Ean Claire, WI
1938 Graham
2017 Street Rod of the Year Finalist

(Sponsored by Classic Instrument)

David & Deana
Thomas
West Chester, PA
1935 Chevy Coupe
2017 Street Machine of the Year Finalist

(Sponsored by PPG)

Rob
Roberts
Houston, TX
1971 Camaro
2017 Street Machine of the Year Finalist

(Sponsored by PPG)

Don
Atkinson
Onolaska, WI
1969 Camaro
2017 Street Machine of the Year Finalist

(Sponsored by PPG)

Casey
Hornik
Lemont, IL
1970 Plymouth Barracuda
2017 Street Machine of the Year Finalist

(Sponsored by PPG)

Dennis
Johnson
South Hero, VT
1966 Corvette
2017 Muscle Car of the Year Finalist

(Sponsored by MSD)

Steve
Chopko
Newark, DE
1967 Chevelle Malibu
2017 Muscle Machine of the Year Finalist (Sponsored by Griot's Garage)
Jay & Amy
Deluca
Westerville, OH
1972 Trans am
2017 Truck of the Year Late Finalist

(Sponsored by LMC Truck)

Randy
Marston
Parksville, BC
1966 Chevrolet C-10
2017 Goodguys AutoCross 1st Place Pro Class
Detroit Speed
Ryan Mathews
Morseville, NC
1972 Corvette
Barry Lobeck Memorial Award
Oscar
Gamble
Paduch, KY
1932 Ford
Boyd Coddington Memorial Award
Barry
Penfound
Elyria, OH
1961 T-bird
2017 Sponsor Shootout Winner
Danny
Popp
Cincinnati, OH
1967 Camaro
Eric Brockmeyer's Builder's Choice Award
Chris Carlson
Bruce Conwell
Mulvane, KS
1949 Cadillac Sedanette
Eric Brockmeyer's Builder's Choice Award
Chad
Adams
Calhoun, GA
1932 Ford Roadster
Eric Brockmeyer's Builder's Choice Award
Jeff
Perkins
Greenfield, TN
1960 Ford P/U
Eric Brockmeyer's Builder's Choice Award
Russ & Ruth
Moen
Port Alberni, BC
1954 COE Tourliner
Eric Brockmeyer's Builder's Choice Award
Larry
Gayhart
San Antonio, TX
1955 Chevrolet Bel Air
Eric Brockmeyer's Builder's Choice Award
Larry & Rubbie
Griffey
Powell, OH
1954 Corvette
Eric Brockmeyer's Builder's Choice Award
Robby
Collins
Mt. Vernon, TX
1949 Chevrolet Pick Up
Eric Brockmeyer's Builder's Choice Award
Gene
Svelzle
St. Amant, LA
1955 Plymouth
Eric Brockmeyer's Builder's Choice Award
Rich & Cindy
Purdie
Melbourne, FL
1968 Dodge Charger
Eric Brockmeyer's Builder's Choice Award
Rob
Freeman
Watertown, NY
1956 Volkwagen Bug
General Awards
First
Last
City, State
Car
40 Fords Forever
Carl
"Punch"
Morganton, NC
1940 Ford
All American Sunday Award
Brandon
Chance
Ashland, OH
1987 Buick Type T
All American Sunday Award
Kirk
McHugh
Columbus, OH
1974 Pontiac Transam
All American Sunday Award
Tim & Kimberly
Miles
Marysville, OH
2006 Saleen Mustang
All American Ford Pick

(Sponsored by BASF)

Garry
Matson
South Park, PA
2007 Ford Mustang
All American Mopar Pick

(Sponsored by BASF)

Chris
Matson
Bethel, PA
2010 Dodge Challenger
All American Chevy Pick

(Sponsored by BASF)

Jeff
Irwin
Canal Winchester, OH
2015 Corvette
All American Truck Pick
Scott
Ward
Ashland, OH
1985 C 10 Truck
Autocross- Truck Winner
Aarik
Gault
Greensburg, IN
1966 GMC
Autocross- Street Machine
Tony Grzelakowski
Mathew Braun
Northville, MI
1970 Chevelle
Bitchin' Buick
Chuck
Stika
Prspect, IL
1940 Buick Coupe
Cool Corvette
Larry & Robbie
Griffey
Powell, OH
1954 Corvette
Awesome Olds
Steve
Schmidt
Kingsville, MD
1970 Olds 442
Cool Caddy
Rick
Little
Cosmocton, OH
1974 Caddillac Convert.
American Thunder Award

(Sponsored by Flowmaster)

Dale
Petty
Fairview, TN
1969 Ford Mustang
Best Bitchin'
Rich
Zavarella
Buffalo, NY
1932 Ford Roadster
Best Ride on BFG's

(Sponsored by BFGoodrich)

Jason
Mitchell
Caledonia, MI
1969 Camaro
Best Wide Whites

(Sponsored by Coker Tire)

Matt
Hayes
Dundas, Ont
1936 Ford
Chevelle Pick
Lou
Charobee
Dublin, OH
1968 Chevelle
Chevy Muscle Pick
Todd
Rogers
Washington, DC
1966 Chevelle SS
Chevy Truck Pick

(Sponsored by LMC Truck)

Kevin
Arrington
Rocky Mt., VA
1972 Chevy C-10
Chopped and Dropped
Ted
Wierzbicki
Flushing, OH
1932 Ford Coupe
Class Act
Eddie & Bilinda
Waples
Milton, DE
1952 Chevrolet
Classic Chevy Pick
Wayne
Roley
Hamilton, Oh
1957 Chevy 150
Cool Camaro
Tony
DiAngelus
Broomall, PA
1967 Camaro
Cool Custom
Bill
Whetstone
1960 Ford Starliner
Coolest 50's
Becky & Dennis
Guither
Princton, IL
1958 Chevy Belair
Deuce Doins Pick
Carl
Booth
Rochster, MI
1932 Ford Roadster
Ford in a Ford Pick

(Sponsored by Ford Performance)

Craig
Boesch
Lincoln, NE
1968 Mercury Cougar
Ford Muscle Pick
Mike
Salter
Livonia, NY
1963 1/2 Ford Galaxie 500
Ford Truck Pick

(Sponsored by LMC Truck)

Zack
Banth
Georgetown, PA
1948 Ford F-1 Pickup
Goodguys Staff Pick
Ray
Thenot
Hamilton, OH
1955 Chevy Gasser
Goodguys Staff Pick
Don & Karen
Greenlee
The Villages, FL
1929 Ford Roadster
GTO Pick
Todd
Collins
Greenville, TX
1967 GTO
Hot Hauler
Scott
Bonnell
Fairview, PA
1953 Chevrolet Panel
Hottest Hot Rod
Mike
Ricotta
Fords, NJ
1933 Chevrolet Coupe

Innovation Award

(Sponsored by Snap-on)

Todd
Collins
Greenville, TN
1932 Ford 5 window
Long Distance Award
Russ & Ruth
Moen
Port Alberni, BC
1954 COE Tourliner
Meguiar's Magnificent Masterpiece
Mike
Young
Derby, KS
1949 Buick Sedanette
Meguiar's Magnificent Masterpiece
Denny
Poffenberger
Lodi, WI
1967 Chevelle SS
Memory Lane
John
Lenback
Pebkasie
1947 Ford F1 Pick up
Mighty Muscle Award
Harold & Tracy
Chapman
Andice, TX
1963 1/2 Ford Galaxie 500
Mighty Mustang
Dale
Petty
Nashville, TN
1969 Ford Mustang
Modern Muscle Award

(Sponsored by Hurst Shifters)

Pat
Jackson
Johnston, OH
1976 Corvette
Mopar Muscle Pick
Bill
Watkins
Mogador, OH
1969 Plymouth Barracuda
One Fine Deuce

(Sponsored by Lokar)

Ted
Wierzbicki
Flushing, OH
1932 Ford Coupe
Period Perfect
Veva & Dave
Gray
Midland, MI
1932 Ford 2 door Sedan
PPG Dream Pick
Bruce
Leven
Auburn, WA
1951 Ford
PPG Dream Pick
Jennifer & Steve
Ketteler
Spring,TX
1962 Corvette
Restored Award
Mark & Wendy
Pecikonis
Powell, OH
1962 Studebaker Pickup
Rodders Rep Pick
Bob
Merckle
Akron, OH
1937 Cord Westchester
Rodders Rep Pick
John
Neighbors
Westerville, OH
1961 Chevrolet Wagon
Suede & Chrome
Charles
Mounce
Covington, KY
1932 Ford Pickup
Timeless Traditional
Jerry
Campbell
Wilmington, DE
1932 Ford Roadster
Tri – Five Chevy Pick
Rollan
Williams
Urbana, OH
1955 Chevy Hardtop
Trick Truck Corral Pick
Nelson
Trushel
Fairview, PA
1950 Ford F-1 Truck
Way Cool Award

(Sponsored by Accel / Mr. Gasket)

Jason
Owens
Limerrick, PA
1968 Chevrolet C-10
Way Cool Wagon
Brent & Lori
Clark
Coshoston, OH
1956 Chevy
Wildcard Just Cause It's Neat
Jim
Muncy
Port Clinton, OH
1940 Dodge Truck
Wonderful Woodie
Bob
Oney
Lebanon, OH
1932 Ford Woodie

Ya Gotta Drive `Em

(Sponsored by Sprayway)

Isaac & Mona
Guidemond
Westholme, BC
1954 Chevy
Goodguys Pick
Ted
Wierzbicki
Flushing, OH
1932 Ford Coupe
Goodguys Real Hot Rod Award
Roger
Vagg
Tweed Australia
1932 Ford 5 window

Homebuilt Heaven

(Sponsored by Speedway Motors)

Timothy
Kelley
Ewing, IL
1971 Plymouth Barracuda

Traditional

Homebuilt Heaven

(Sponsored by Speedway Motors)

Don
Moyer
Mentor, OH
1930 Ford
Best Ride on Billet Specialties

(Sponsored by Billet Specialties)

Brian & Linda
Carder
Stow, OH
1962 Chevy Impala

Style & Engineering

(Sponsored by The Roadster Shop)

Jeff & Lisa
Mumford
Taylorsville, KY
1970 Camaro
YoungGuys

(Sponsored by Goolsby)

Vince
Goddard
Lordstown, OH
1942 International
Classic Instruments Trophy Dash
Dale & Joan
Boesch
Humphrey, NE
1934 Ford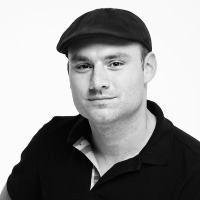 Source :