One classic ZL1 is rare, but two together? That's going to cost you! Kicking off tomorrow, the Mecum Kissimmee auction will welcome a pair of 1969 ZL1 Camaros with a reserve price of $1.1 million. With the inclusion of these cars, and volume of cars going up for sale, this could be the highest grossing Mecum event ever.
Offering two cars on a single lot is an unprecedented move which, for obvious reasons, makes the lot a main attraction during the event. Another out of the ordinary move by Mecum is actually announcing the reserve price before the auction begins. Bidding anything under $1.1 million will probably be in vain, and Mecum is pretty confident that the reserve price is just the start. Yes, the cosigner will have the option of removing the reserve if it doesn't go over the price, but that seems unlikely with the announcement of it beforehand. They expect to pair to bring in anywhere from $1.25 million, to $1.75 million once the bidding starts.
Both of these well-documented cars were part of the 50-unit order of Camaro ZL1 made by Chevy Dealer Fred Gibb. Out of the total 69 produced, these two are production numbers 18 and 30 of the group. They have retained their all-aluminum 427ci engines, and have both been factory restored to their original colors.
Mecum Highlights (Lot T150):
1969 Chevrolet Camaro ZL1 No. 18 – Dusk Blue
No. 18 of 69 ZL1 Camaros produced
Original 427 CI ZL1 engine
Factory 4-speed car
Documented with the dealer order sheet and original bill of sale
Restored to very high standards by supercar-specialist Dave Tinnell in 2000
1 of 50 ZL1 Camaros ordered by Fred Gibb
1 of 10 ZL1 Camaros in Dusk Blue
Returned to GM and Sold New by Tamson Chevrolet in Danville, Virginia, on July 15, 1969
Known ownership history since new
Celebrated in the Camaro Community as the U.S. Camaro Club raffle car for the Camaro's 25th Anniversary
Formerly owned by Bob Porter, Mike Ryan, Charley Lillard, Larry Bowman and Brett Torino
1969 Chevrolet Camaro ZL1 No. 30 – Hugger Orange
No. 30 of 69 ZL1 Camaros produced
1 of 13 ZL1 Camaros sold new by Fred Gibb Chevrolet
1 of 50 ZL1 Camaros ordered by Fred Gibb Chevrolet (other 37 returned to GM)
One of the few surviving examples with the original all-aluminum 427 CI ZL1 engine
Factory 4-speed car
361 original miles
First in Class, Best Paint, Best Engine Compartment at 1993 Camaro Nationals
Scored 986/1,000 points at 1993 Camaro Nationals
Cover feature car in the November-December 1993 issue of "Camaro Enthusiast" magazine
Raced in Super Stock competition for many years by Pizza Hut-franchisee Larry Kreigh
Documented with the original Protect-O-Plate, Manufacturer's Statement of Origin, letter from the original owner and vintage racing photos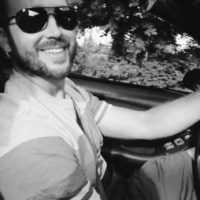 Source :