Project Zed Sled, the 1978 Z28 Twin Turbo Camaro owned by Kevin Tetz is a build two years in the making. This is the car's second coming as it was technically 'complete' around this time in 2015, but we all know how that goes with project cars, they're really never done.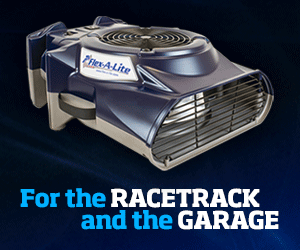 Cars made in the 70s were underpowered, but we live in a time when having globs of power from the factory is basically mandatory. One of the many benefits of living in the age of horsepower is having many technologies at our fingertips. Using these new technologies, you can take an older car, and make it run as fast as you want, there are no limitations.
Project ZedSled is a build that got to 700-horsepower without throwing the checkbook at it, and without having to redesign the chassis. The whole project has been an experiment to try and build an affordable, yet powerful pro touring Camaro. The team wanted to do more than just 'fix it up' like so many other 70s Camaros these days.
Within this somewhat budget friendly build using a John Bouchard Engines powertrain is a Holley Dominator carb, a cam from COMP Cams that gives it a healthy lope, and Hooker exhaust. It also uses a Painless Performance wiring direct-fit system, Holley engine management system, and a Vintage Air HVAC system.
The final result, or at least the current result, is a 1978 Camaro with road manners and a lot of power. This car is not just a highly custom build though, it represents many hours of camaraderie within the automotive building community as several people and companies lent a hand to help Kevin get the car to where it is now.
Elizabeth is hardcore horsepower enthusiast with unmatched intensity for making things faster and louder. She wakes up for power and performance and only sleeps to charge up for the next project that's heading to the track. From autocross to drag racing, Elizabeth is there with you, so stay tuned for her unique perspective on horsepower news, builds, tech info, and installs — with her, it'll never be boring!
Source :