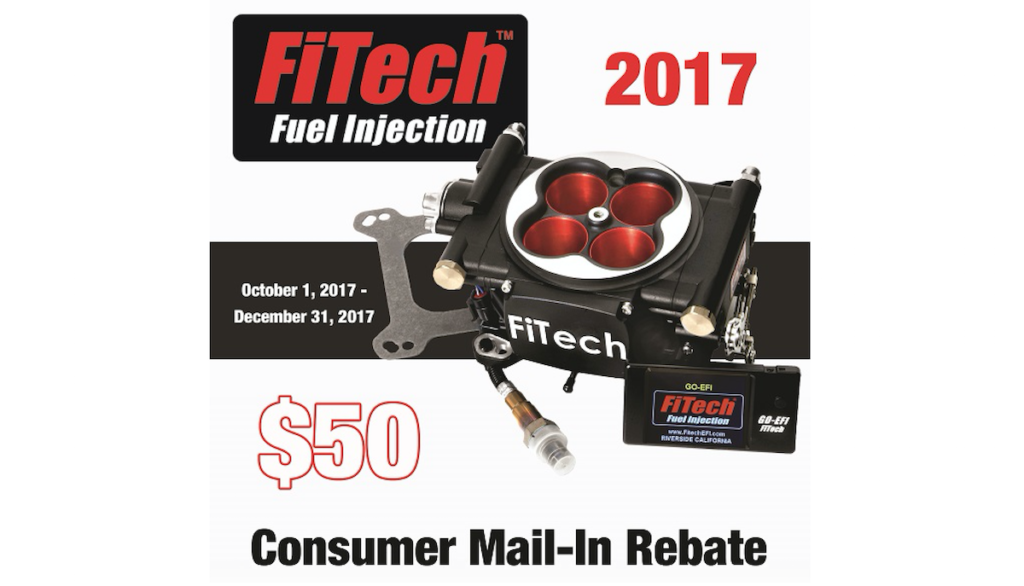 Ohio Speed Shops is honoring one of the most exciting rebates FiTech shoppers, and you'll hear about it here first on Timeless Muscle. From now until the end of the year, when you buy one of the FiTech 600HP TBI Units, or Master Kits, you'll get $50 back.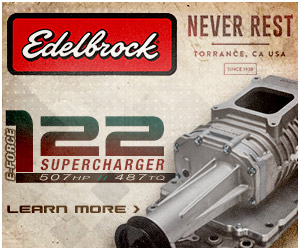 You only have until December 31st, 2017 to jump on this promotion, and you must send in your rebate form within 30 days of the date you made your purchase. FiTech is offering this on several different kits, so make sure to read the rebate form to see if your part qualifies. Learn more about this rebate promotion through OSS on FiTech TBI Units and Master Kits in the rebate information below.
Official Rebate Information:
FiTech EFI 2017 Consumer Rebate
Receive $50 cash back via the 2017 FiTech Rebate! Now through December 31st, 2017
Valid on select FiTech 600HP TBI Units or Master Kits between October 1st and December 31st, 2017.
ADDITIONAL TERMS:
(1.) Rebate offer made only to retail consumer purchase within U.S. and CANADA on qualifying Fitech products through authorized Fitech dealers.
(2.) Rebate offer not valid on used parts, or parts not in original Fitech packaging.
(3.) Rebate offer not valid on orders placed on EBay or Amazon.
(4.) Rebate offer limited to two (2) qualifying purchases per household or address. Dealers do not qualify for Rebates. Qualifying purchases and Rebate claims may not be assigned, aggregated or otherwise transferred.
All claims must be postmarked on or before 30 days from date of purchase.
Eligiable Parts:
Item

Description

Rebate

30001

Go EFI 600HP Basic Kit – Bright Tumble finish

$50

30002

Go EFI 600 HP Basic Kit – Matte Black Finish

$50

30004

Go EFI Power Adder 600HP kit – matte Black Finish

$50

31001

Go EFI4 System (Aluminum Finish) Master Kit w/Inline Fuel Pump

$50

31002

Go EFI4 System (Black Finish) Master Kit w/Inline Fuel Pump

$50

31004

Go EFI4 System 600 HP P/A

 

Master Kit w/Inline Fuel Pump

$50

32001

Go EFI4 System (Aluminum Finish) Master Kit w/Fuel Command Center

$50

32002

Go EFI4 System (Black Finish) Master Kit w/Fuel Command Center

$50

32004

Go EFI4 System 600 HP P/A

 

Master Kit w/Fuel Command Center

$50

33001

Go EFI4 System (Aluminum Finish) Master Kit w/G-Surge Module

$50

33002

Go EFI4 System (Black Finish) Master Kit w/G-Surge Module

$50

33004

Go EFI4 System 600 HP P/A

 

Master Kit w/G-Surge Module

$50

34001

Go EFI4 System (Aluminum Finish) Master Kit w/G-Sump In-Tank Module

$50

34002

Go EFI4 System (Black Finish) Master Kit w/G-Sump In-Tank Module

$50

34004

Go EFI4 System 600 HP P/A

 

Master Kit w/G-Sump In-Tank Module

$50