photos supplied by the manufacturers
Timeless Muscle Solves the 15-inch Tire Problem
All of the most powerful muscle cars (and a lot that weren't so powerful) came equipped with 15-inch diameter wheels when they were first sold. All through the '60s and '70s, the standard 15-inch wheel was ubiquitous on everything from station wagons to pickup trucks. Sure, some of the bigger trucks ran 6-bolt 16-inch tires, and some of the smaller "compact" cars of the era ran 14-inch (and even 13-inch) wheels, but the overwhelming majority were 15s.
Performance-wise, tire selection varied in width only. Using the old letter designation, a typical muscle car would be sporting something like a G70-15 from the factory, which translates to a 225/70-15 today. Wider tires were certainly available, and many of the best muscle cars could be found with L60-15s on the rear, which translate to modern 275/60-15s.
Comparatively speaking, these old bias-ply tires weren't great when compared to what we've got today. The advent of radial tires in the '80s helped- many remember how popular the Goodyear, BF Goodrich, Firestone, and Dunlop radials were all through the '80s and '90s, and they made sizes that fit on the wider aftermarket wheels many muscle car enthusiasts liked to run on their classic rides.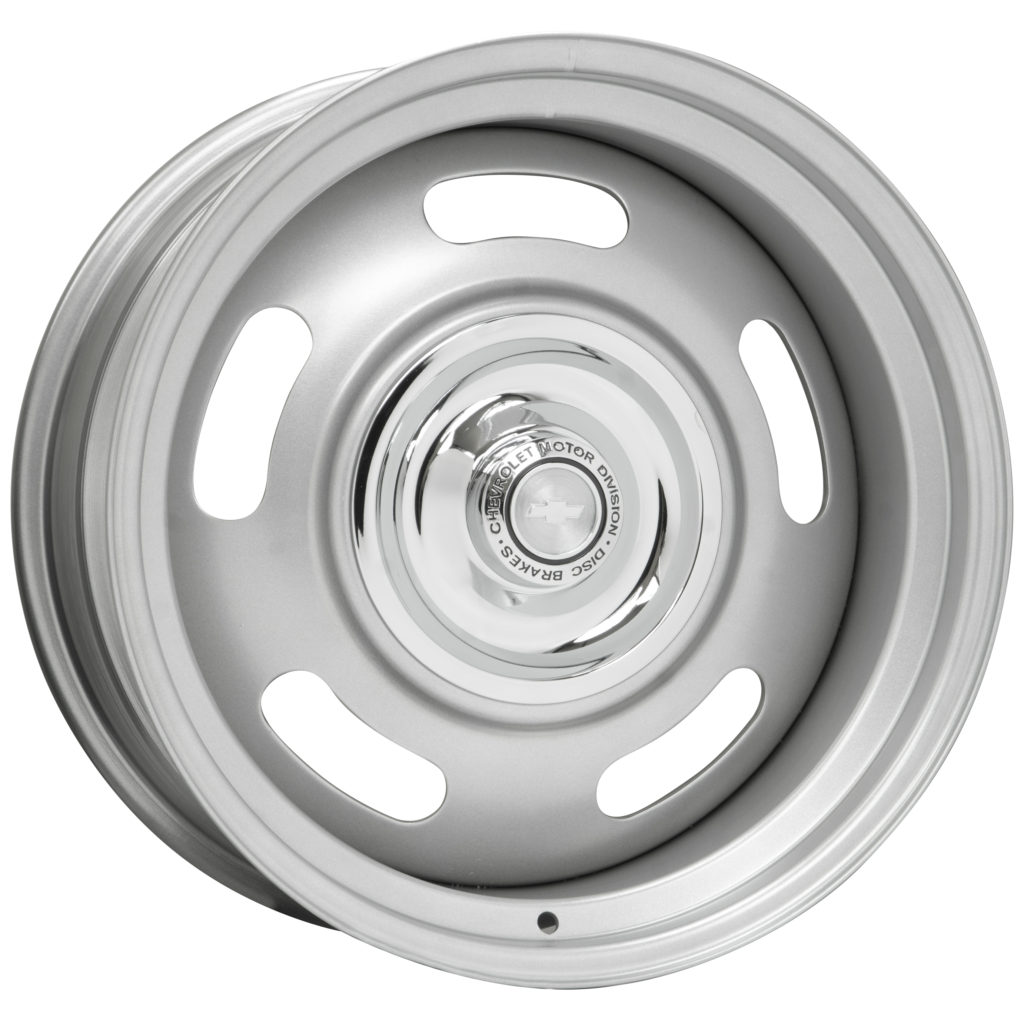 Things all changed when manufacturers started going to larger-diameter wheels in the late 1990s. The sportier cars led the charge, as improved suspension design and the want for larger brake rotors encouraged bigger wheels. The subsequent shrinking of sidewalls meant less flex in the tire, and grip increased as a result. These engineering changes, combined with improved rubber and belt design within the tires themselves, resulted in great improvements in grip that have continued to the current day.
We've seen standard factory wheel diameters swell on an almost yearly basis. The Corvette went from a standard 255/60-15 in 1982 to a 275/40-17 by 1990. By 2005, you could get a 255/30-20, and today's Vette wears a 285/30-19. While these modern tires perform wonderfully, they cannot be easily fit under an unmodified vintage muscle car.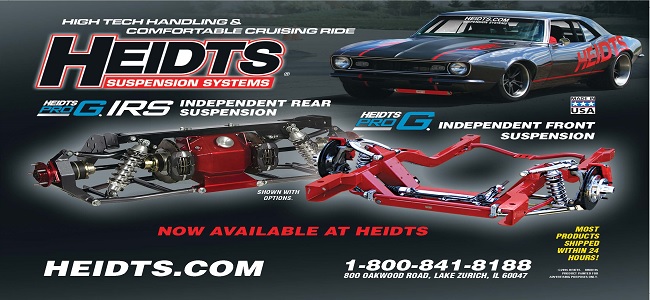 The aftermarket has responded to the most avid enthusiast's desires to bring modern handling capabilities to their classic rides, as a wide range of 17- and 18-inch wheels are available in muscle-friendly widths and backspace dimensions to fit within the limited stock wheelhouses.
Super-sticky tires are also readily available, and many have the taller (40, 45, and 50 series) sidewall dimensions we really like. You can get a killer RT615K from Falken in a 255/40-17 or 275/40-17 that looks like it was made to look great stuffed under the back of any classic muscle car. A pair of their 225/45-17s in the front would match perfectly and offer great cornering performance.
These tires are rated at 200 treadwear, which means they are super sticky and would outperform any radial from back in the day, and most drag tires on the strip (excepting slicks that are purpose-built for drag racing). There is no question they have good bite! But Falken only offers them in one (lonely) 15-inch size…a 205/50-15 that likes a 5.5-7.5-inch wide wheel and will put more than 7.5-inches of rubber on the ground. That's not bad, and it'll fit those factory Rallye and Magnum wheels so many guys like to run. Still, we'd love to see a few more offerings with a bit more width- like 235 through 275 sizes.
We asked Nick Fousekis, Director at Falken Tires, what his opinion was. We've known Nick for a long time and he's always been a supporter of high performance cars. He's even got a few vintage cars of his own, and he's been known to throw them around on a track now and then.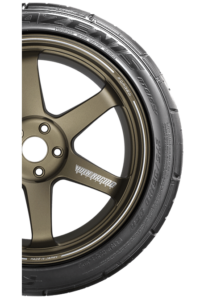 TM: Is the 15-inch tire market, as it relates to classic American muscle cars running factory diameter/style wheels, as a growing or shrinking customer group?
Falken: "I'll be completely honest with you; a brand like Coker who specializes and is the expert in this category would know best, but what I do know is within the American Muscle Pro-Touring category, everyone is stepping up to larger diameter tires and wheels (17-/18-inch) and we're seeing a lot of these vehicles on our Falken Azenis RT615K+ line of tires. The race results from events like the Optima "Search for the Ultimate Street Car" Series showcases our products performance capabilities."
TM: We feel that more of these cars are hitting the streets every year in many forms, but a lot of their owners still love the look of the original rolling stock. If there were some true performance tire offerings that weren't drag-specific, we think they'd buy them for their weekend toys. Do you see that happening?
Falken: "Possibly, but to me, I see muscle car enthusiasts somewhat polarized. They either go full nostalgic, or are comfortable and happy to modify their cars out of their original form for reasons they've deemed important, like performance or aesthetics or whatever. The struggle for all manufacturers looking to cater to a niche is not if the product will sell, but will it sell enough? Will you ever get your back from development costs, the expense of creating the molds, etc?"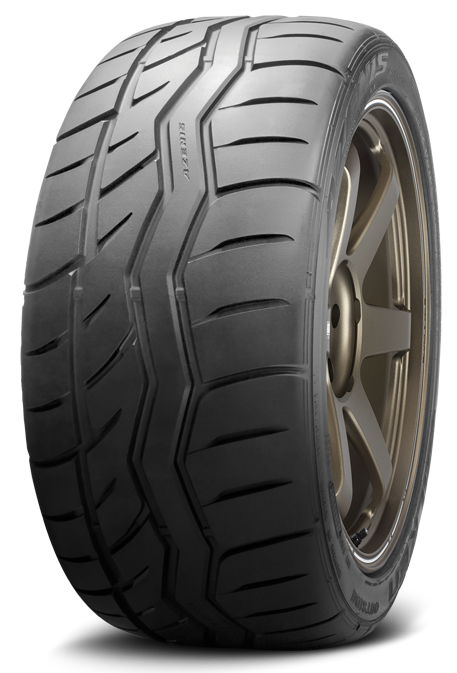 Surely there are plenty of drag-flavored DOT-legal options out there. Teaming a pair of modern drag radials with some "normal" street tires in front gives a lot of enthusiasts the quarter-mile flavor they are after. While they aren't typically recommended for regular driving or driving in wet conditions, they work fine for weekend jaunts on dry roads. A look at Mickey Thompson Tires' website reveals their popular ET Street SS tires available in a wide range of 15-inch widths, but their tall sidewalls aren't optimal for high-speed cornering. It's not what they were designed to excel at, of course. We connected with Willy Woo, Digital Marketing Manager at Mickey Thompson Performance Tires, and got his opinion.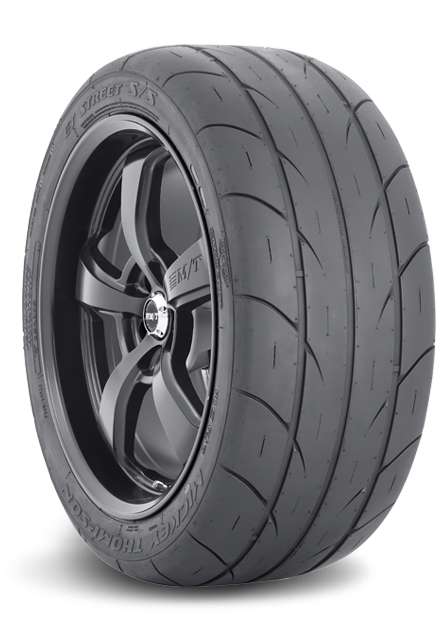 TM: How are 15-inch tire sales doing? Is there any growth? Is it a shrinking market? Or has it been pretty steady and flat for the past few years?
M/T: "Sales for 15-inch rim diameters are still strong for our products. That said, it is relatively flat and we are seeing growth in larger sizes, specifically for late-model muscle car applications."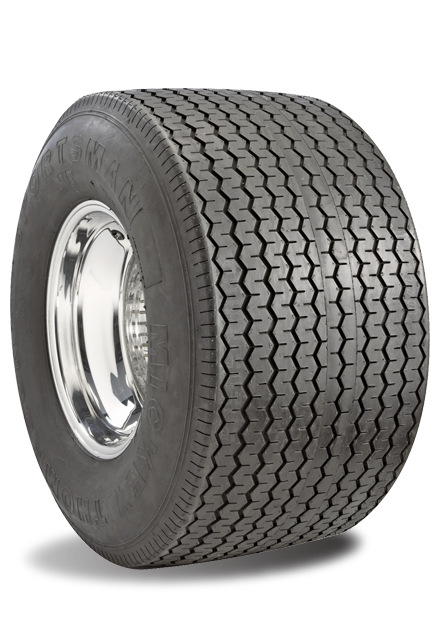 The muscle car crowd has traditionally flavored a drag-racy stance, with fat tires in the rear and skinnier tires in the front. You guys at M/T offer the best options for muscle car enthusiasts looking for this style.
Tell us about those tires, please. How does the compound you're offering now compare with products from 5, 10, or even 20 years ago?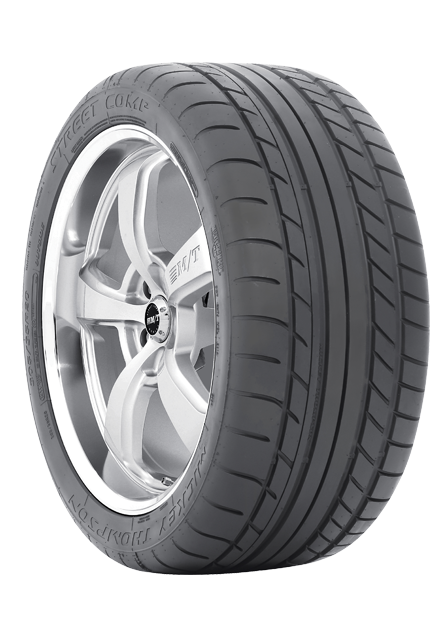 M/T: "In reality, the compounds have advanced some, but the larger advancements have come from the radial constructions. We are able to "tune" the construction of the radial tire for the intended purpose, whether it is straight-line traction or 'touring'."
TM: We noticed you've got a good selection of tires in the 16- through 18-inch range on your website as well. While we haven't seen many of these tires out at events, the ones we have seen drew a lot of attention. Do you think this edgy fitment (a really wide, pro-street-style tire in 18-inch diameter, for instance) represents a growing trend?
M/T: "This has been an evolving trend for years now. That said, Mickey Thompson likes to focus on the American muscle car, so you need to have fitments for the early years as well as the late-model applications. The late-model applications also offer the enthusiast with an early car option. We here at Mickey Thompson are also enthusiasts, so we like to try new things and innovate. You will see products like our 33×22.00R20LT Sportsman S/R that is very unique, but it allows for the Pro Street look with a twist."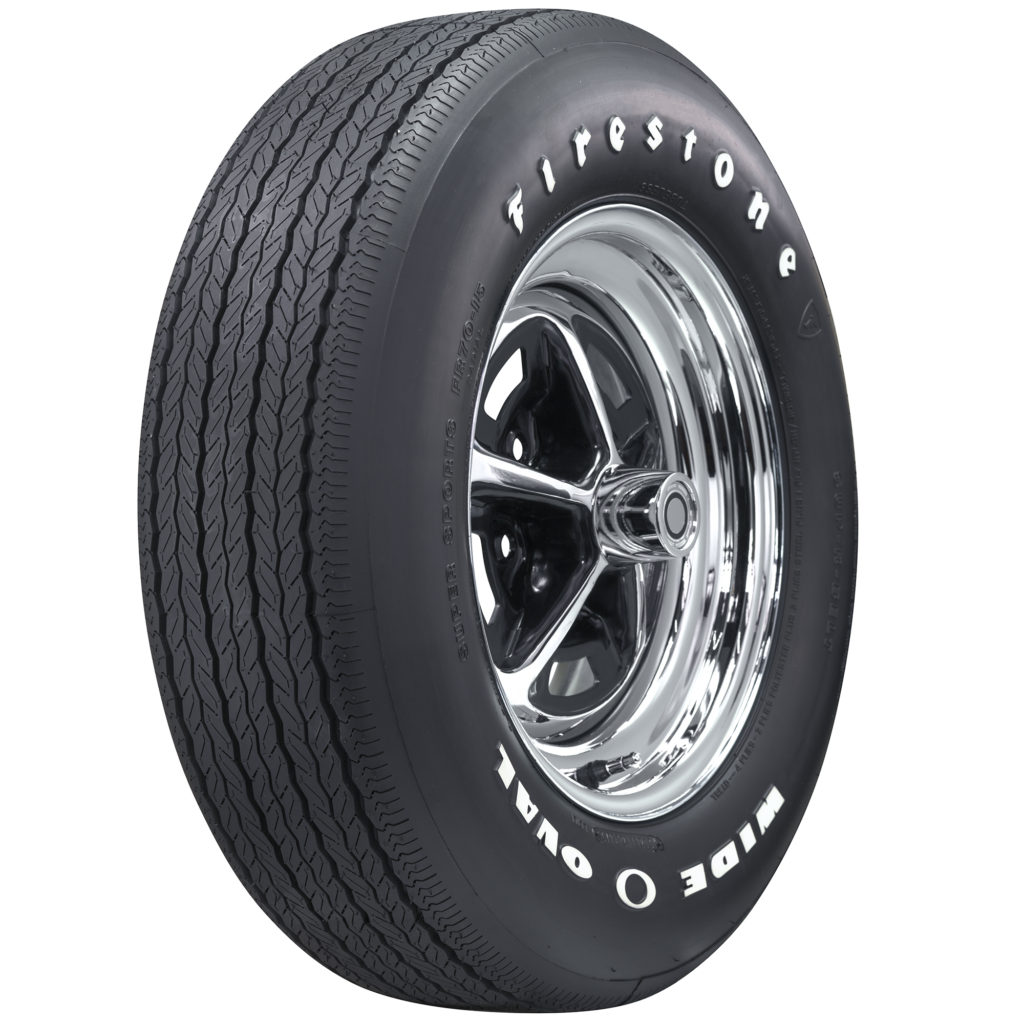 Many classic muscle car owners still want the look and performance their cars came with originally. They aren't concerned with going really fast anymore, and they don't feel handling prowess is a high priority. The originality experts at Coker Tire have the resto crowd covered, with a good selection of original-style 15-inch rubber.
Several classic styles will bring back memories, including raised white letter BF Goodrich Radial T/As and Firestone Wide Ovals, several different kinds of red line tires (both bias ply and radial, from several different manufacturers), double redlines, blue line, and goldline tires as well. If the original, factory appearance is your desire, Coker has the tires to suit your needs. They also carry those cool skinny front tires from Pro-Trac. The pro street crowd used to demand these front "skinnies" and Pro-Tracs were among the best of them. It's cool to see that Coker still offers them. We asked our pal at Coker, Tommy Lee Byrd, what he thought about the classic muscle car market.
TM: As classic muscle cars age, do you think you'll be getting more demand for higher performance tires?
Coker: "Although the traditional muscle car platform works well as a street/strip or autocross style car, we're noticing a transition into later-model cars for these types of builds. Cars from the '70s and '80s are really affordable and don't have quite as much "cringe factor" when it comes to beating on them. We feel that this transition will eventually place traditional muscle cars ('64 to '72) into a more prestigious category, and their owners will then resort to a more traditional tire and wheel combination.
Our most recent contribution to higher performance tires is the introduction of the Firestone Wide Oval Radial, which is a tire that looks like the original bias ply Wide Oval, but features a steel-belted radial construction. This tire offers the authenticity of an original bias ply tire, with the safety, ride quality and performance of a modern radial."
TM: What about plus sizing to 16-, 17-, and 18-inch diameter wheels that maintain the style of the factory wheels? Do you get any inquiry about those?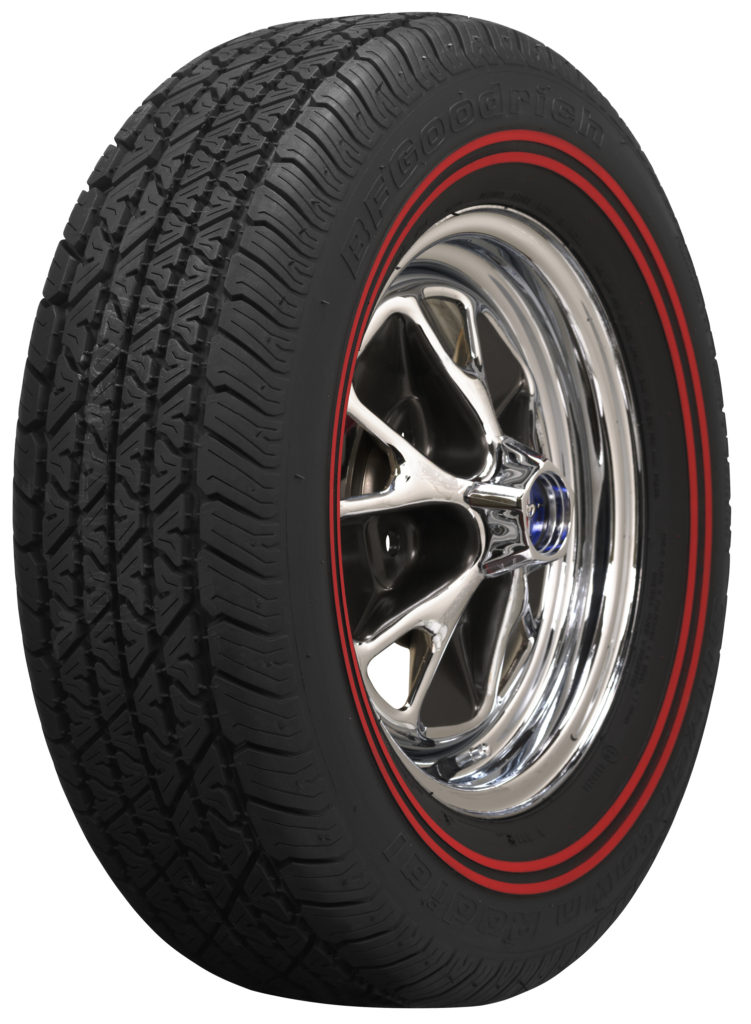 Coker: "We saw a boom in large-diameter wheel requests, so we started producing Chevy Rallye wheels and O.E. steel wheels in larger diameters. Our niche is in the restoration market, but we sell lots of large-diameter O.E. steel wheels that accept stock dog dish caps. As with any automotive trend, this movement may not last forever, but the folks who upgraded to large disc brakes will have to make a big change to step back down to 15-inch wheels."
TM: Where do you see the muscle car market headed in the next 5 years?
Coker: "We're already seeing people going back to bias ply tires on traditional muscle cars, and our projection is that muscle car enthusiasts will continue to hone in on the details. We've seen six-figure muscle cars show up at car shows on generic radials that you can get at your local department store. The car may drive okay on those tires, but they don't offer any authenticity or performance value. We're seeing the "cheap tire" trend turn around, as enthusiasts realize the value of having the "right tire" for their application. We're not saying that everyone will go back to original-style bias ply tires, but we feel that people will start taking tire quality and authenticity into consideration."
We feel that more and more muscle car owners will want to upgrade their cars to feel a little more modern, and deliver a driving experience more like their daily drivers. That means better brakes, and more confident handling. Tires are a huge part of that, and there are a wide range of tire options out there for owners of classic muscle rides. We also know that owners of restored cars will always want the "correct" tires for their cars- especially the period-correct raised white letter tires.
There's that cool third group of owners who have updated their cars for improved performance and style, and they'll want tires that match the fatter tires many muscle cars wore throughout the '70s and '80s when these street machines ruled the boulevard. These guys will forever want louder exhausts, lumpy cams, and loud stereos too! They'll demand 15-inch tires in wider sizes that suit the look and style of their cars, and they're hoping that these tires will bring improved grip with their wider width.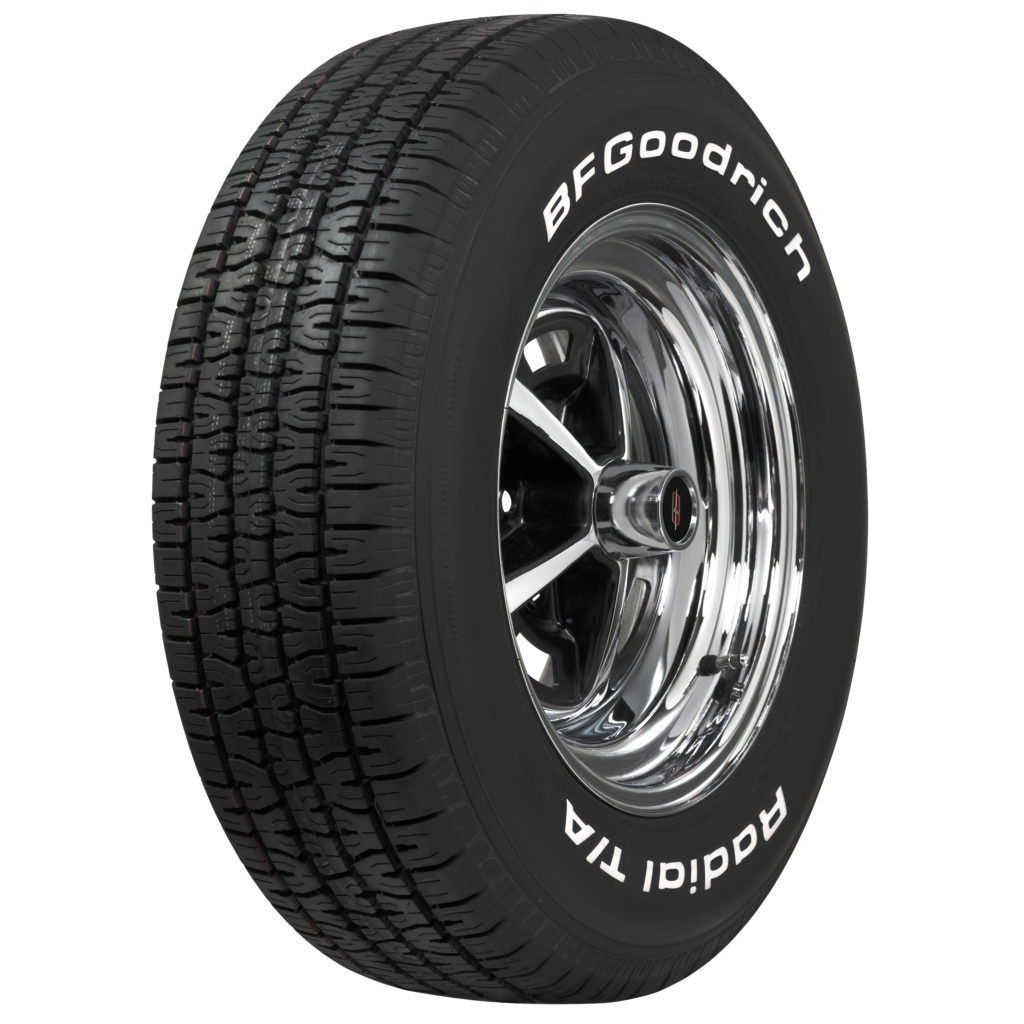 We mentioned B.F. Goodrich before, as their Radial T/A tires punctuated the '80s (remember the full-color, two-page ads in all the cool car magazines?) and they also offer cutting-edge performance tires in their Rival line. We spoke with Tom Sullivan from B.F. Goodrich, and he had plenty to tell us about the BFG line.
TM: How are overall Radial T/A sales in 15-inch sizes?
BFG: "Sales are doing well and have picked up over last year.  Also, we have a much better fill rate than last year, so we are fulfilling our customers' needs now better than last year."
TM: Do you get a lot of demand for wider 15-inch tire sizes?
BFG: "Yes, the 295/50R-15 is one of our best sizes."
TM: Do you see the traditional T/A line growing, shrinking, or staying flat?
BFG: "Overall, the sales are relatively flat."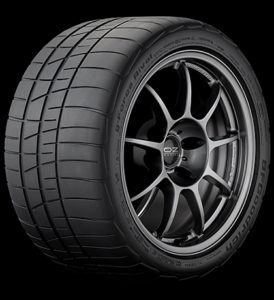 TM: We see that the sticky Rival tires are offered in 15-inch diameter, but only in 205/50R-15 sizing. Will these ultra-high performance tires be offered in some wider sizes for muscle car owners with 15-inch diameter wheels wanting the level of grip they offer?
BFG: "We currently have the 205/50R-15, 225/45R-15, and a brand new 245/40R15 in the Rival series. These are great tires, and they are really flying off of the shelves. We can't keep up with demand."
TM: What would you say is the future for muscle car owners- is the move to larger-diameter wheels inevitable if they want to get the best-possible performance tires under their classic rides?
BFG: "The muscle car performance enthusiasts area are all shifting towards 18-inch diameter rims. This seems to be the way that the consumer market has decided to outfit their vehicle. We do our best to make our offerings relevant to today's car enthusiast.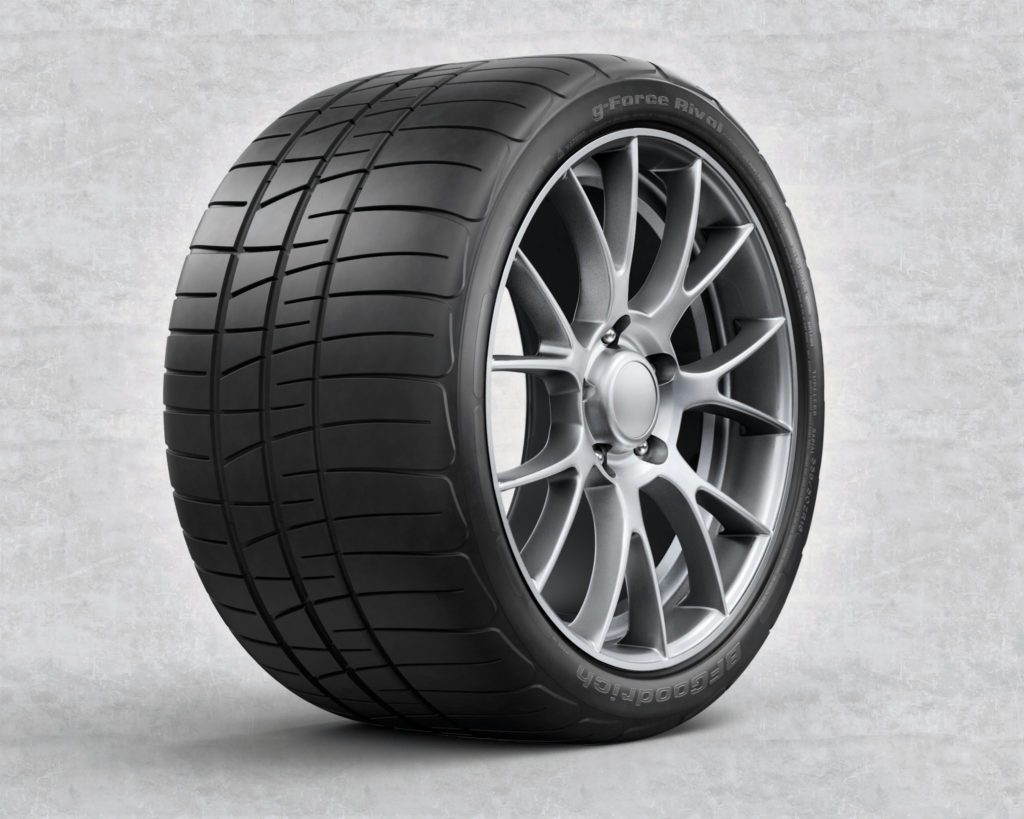 We want your readers to know that we here at B.F. Goodrich all love the old muscle cars. That is where we got our start, and they are a huge part of our company's heritage."
Where that market is headed isn't clear, but we do know it's customer-driven. If there is demand, the tire manufacturers will certainly respond with products. They might not be the most budget-friendly, but they will deliver the kind of performance you're after. We don't think specialty car owners are too willing to cut corners with their rides anyway, and they'll be willing to pay a little more to get the exact tire they're after. We've talked to the industry for you, and if you've got other questions you'd like us to ask, just let us know! We aren't sure what the future holds, but we'll be there with you when it gets here.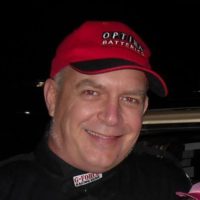 After spending almost a decade in the aerospace industry, Scott Parkhurst chose to learn about racing engines by working in some of Southern California's most respected engine shops. He took on the role of Tech Editor at Popular Hot Rodding magazine back in 1998, and was instrumental in the development of both the Engine Masters Challenge competition and Engine Masters Quarterly magazine. He was also the founding Editor of Street Thunder magazine and Author of the V8 Horsepower Performance Handbook before he arrived at Timeless Muscle.
Source :